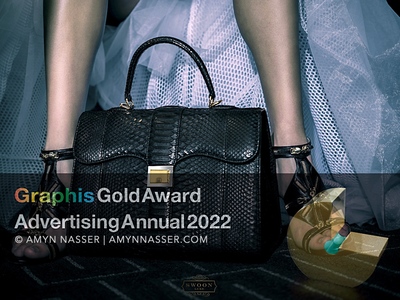 2022 Graphis GOLD ADVERTISING FASHION Awards ::: #WINNER 2022

Social Media:::
LI > https://bit.ly/3zy7p1S
FB > https://bit.ly/3Oe7NXp
IG > https://bit.ly/3Qk26cp


© Amyn Nasser ::: SOCIAL @amynnasser Model Alona Korzun
2022 Graphis GOLD Advertising Award Fashion Advertising!

FULL POST ::: SAFE LINK :::
https://www.linkedin.com/posts/amynnasser_gold-award-graphis-advertising-annual-2022-activity-6941809236603523072-K5H4/?utm_source=linkedin_share&utm_medium=member_desktop_web

https://www.facebook.com/amynnasserofficial/posts/pfbid02ppa9kaFMyP3Jxx4QxCXKz4vtKVGC6nuoEbDiEcUCb4ahWES8vmJL7jCQawH4qBHil?comment_id=5797766683584021


Getting a Graphis Inc. Award is a Master Award, a measure of Success.
I am honored to have received several Graphis Awards in the last 5 years.

I "LOVED❤️" taking home this Prize. Thank You Graphis Inc. and Judges.

The concept was awesome to *Pitch* to the Client - and...